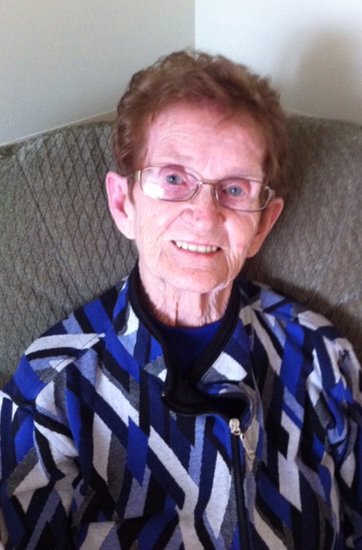 Obituary of Eileen Loesch
Eileen Loesch (July 3rd, 1929 – January 30th, 2019) of Killam formerly of Heisler passed away on January 30th, 2019 at the age of 89 years.
Left to cherish her memory are her children, Darlene (Larry) Markovich of Airdrie; Debby (George) Van Brabant of Harrison Hot Springs; Cheryl (Norm) Safranka of Viking; Doug (Peggy) of Killam; Neil of Heisler; Carol Kinzer of Killam; Joanne (Dwayne) Dubuc of Vegreville; grandchildren, Colin, Cheri, Tracy, Glen, Ryan, Kelly, Chrystal, Christine, Melanie, Michael, Tara, Trevor, Cody, Andy, Chellana, Shelly, Kerri, Angela, Lindsey, Justin, Cory, Chance; many great- grandchildren; Sister-in-law, Joan (Stan) Erickson and brother-in-law, Dennis Loesch.
Eileen was predeceased by her husband, Bill; son, Larry; daughter-in-law Brenda Loesch; son-in-law, Blake Kinzer; her parents; 2 sisters and 4 brothers.
A private burial will be held at a later date.